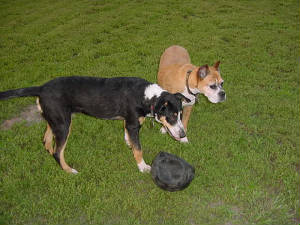 This is a shot of Duffy and Bell getting ready to work on the many projects we have around the farm. The ball obviously needs to be moved to a new location, and Duffy has the technology to do it.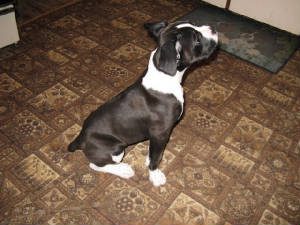 Tucker the boxer as a 12 week old youngster. At 11 years old he is quite a bit larger.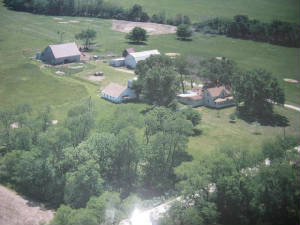 Here is an areial view of our farm in Missouri. We raise Sable dairy goats at Sweetbriar Farm. Some of our animals can be seen on my wife's site at sweetbriarfarm.tripod.com . We also have a smattering of cows, sheep, dogs, cats and chickens running around.