Received my pilots license in 2003 but haven't used it much. I finally finished my BST/BS in Mechanical and Welding Technology from Excelsior College in 2007. I retired from structural steel inspection in 2007 but then worked in St Louis as a structural steel inspector again on gusset plates on the Blanchet Bridge in St Louis for a year and a half. When the economic slowdown hit in 2009, the construction projects stopped so I retired again for good and am now spending more time on projects around the farm.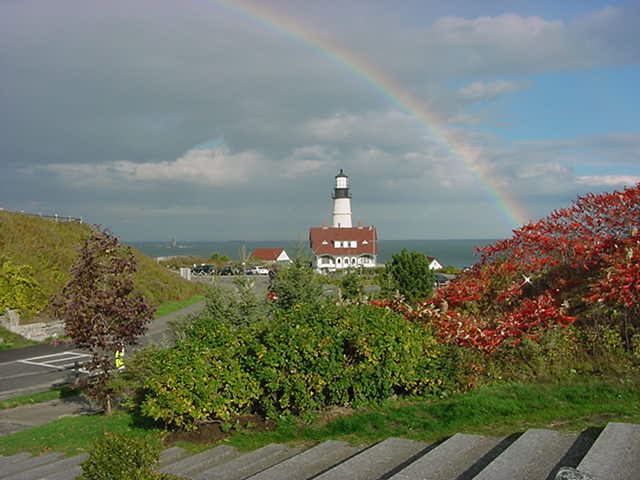 The Portland Head Light in Maine on a beautiful fall day.
Here's a picture of three brothers, with me in the middle, Don at the left and Ken to the right.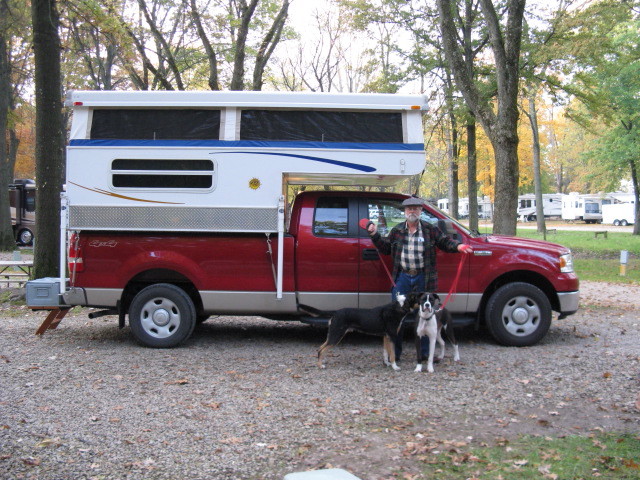 Our Truck Camper, Duffy, Tucker and me on a camping trip in 2009.