I started work on the left wing on December 11, 2001, and part of the framing is clecoed together. I've closed in the barn windows, but at about 35 degrees or below, I don't stay in there very long.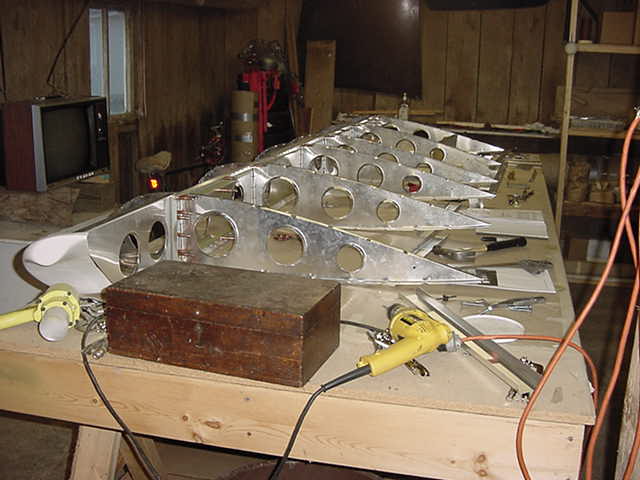 The left wing laid out and clecoed
Not being an engineer, I plan to make few changes in the Zenith design, however I have thought that I might look at an alternate power plant. After working as a Quality Assurance inspector for 28 years, I kind of like simplicity. An engine with direct drive may be concidered.

The inboard end of the wing. A 67 MG in need of restoration, and a restored 54 Pen Yan runabout are in the back.
Of course I plan to add to this site as I go along, but the give you all these places for pictures, you have to put something there. So the stuff below here is fill until more plane shots and info is added.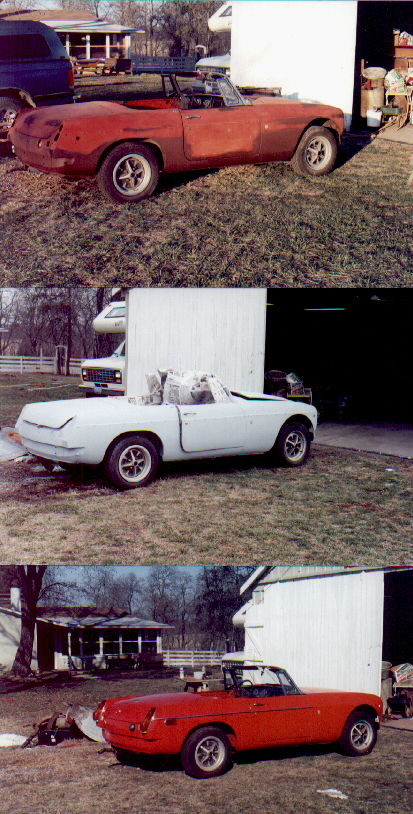 MG restoration
Of course its not all planes around here. MGs and Triuph motocycles also seem to have their spot.

Boats are nice.
Here is a 1940s era Edson Schock Cat Boat that I restored a few years back.